Using fabrics and colors to coordinate with your home decor, create a treasured quilted wall hanging to welcome guests into your home.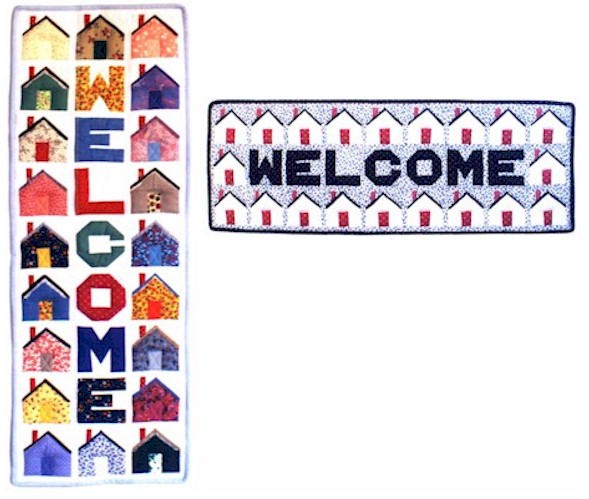 Patchwork has never been easier even for the beginner. No more precise cutting of patchwork pieces or strips. No more time-consuming appliqué. Achieve perfect quilt "points" easily and quickly. Sewing with bias or off-grain pieces has never been easier.
Quickly and easily assemble the quilt blocks by following the numbers in sequence on each quilt block pattern piece. Place your quilt fabrics over the paper pattern and sew along the marked stitching lines on each block. Next, join the blocks together to create a stunning patchwork top. Finish with batting, backing, binding, and either machine or hand quilting.
Each quilt block if 3 1/2" x 3 1/2" (finished size). Assemble the finished quilt blocks in either the vertical or horizontal layout. This pattern package contains one complete set of quilt block patterns and a detailed instruction sheet for this 13" x 36" (finished size) wall hanging.



For more information, please complete our customer feedback form.