Sew Your Own Tennis Racket Covers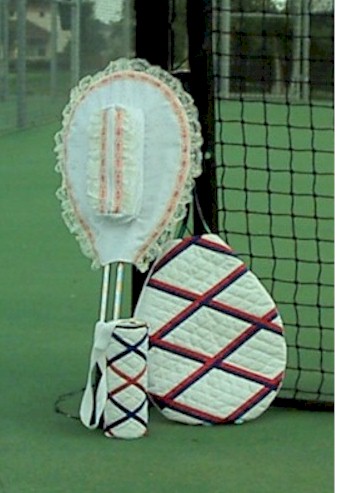 Sew these striking tennis accessories.
Pattern includes directions for "Mixed Doubles" Tennis Racket Cover and Ball Carrier (in photo, shown at bottom and right) or "Tennis Whites" Tennis Racket Cover with attached Ball Carrier (in photo, shown at top).
Pattern is written for 9-1/2" wide racket and 11" wide racket.
Instructions are written for both metric and Imperial measuring systems.
Skill Level Required:
Intermediate



For more information, please complete our customer feedback form.